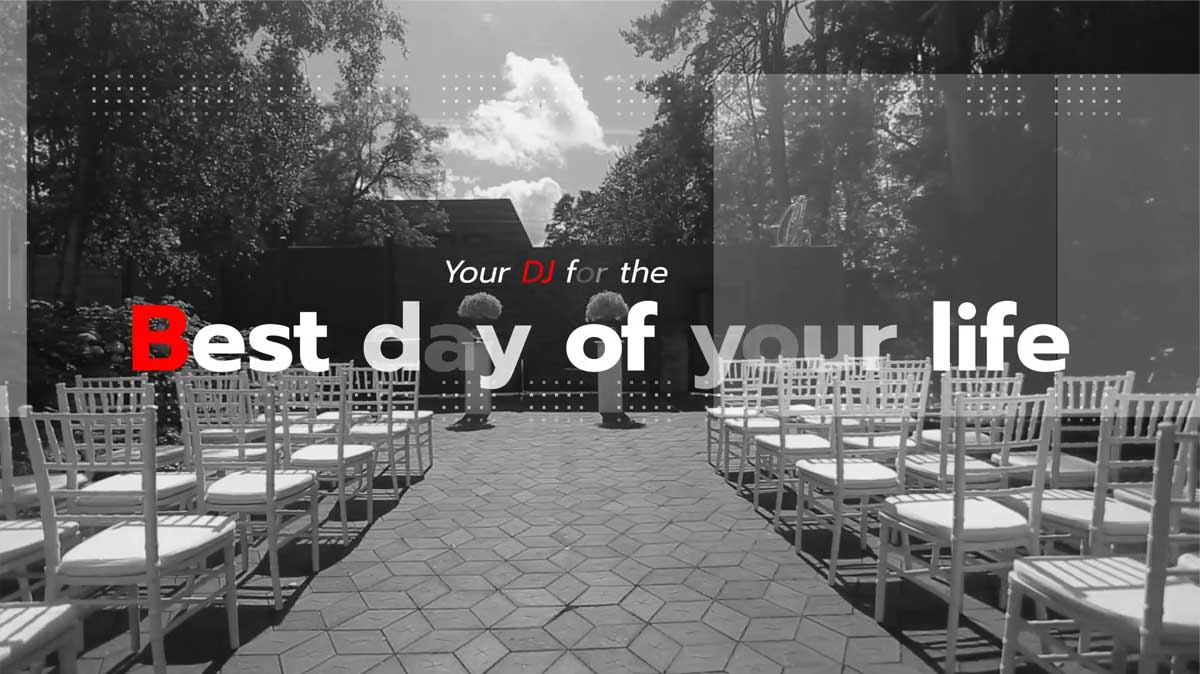 Top Wedding Reception Trends: What's Hot in Wedding Entertainment
Top Wedding Reception Trends: What's Hot in Wedding Entertainment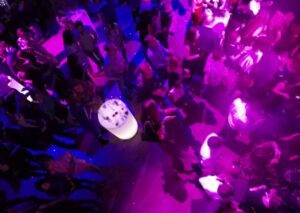 Introduction:
Weddings are becoming more than just ceremonies and receptions; they are transforming into immersive experiences for couples and their guests. One area that has seen significant innovation and creativity is wedding entertainment. Couples are now seeking unique and memorable experiences that go beyond traditional DJ setups. In this blog post, we will explore the hottest trends in wedding entertainment, ranging from interactive DJ setups to themed performances and stunning lighting effects. Let's dive into the world of cutting-edge wedding reception trends that will make your special day truly unforgettable.
Interactive DJ Setups:

Gone are the days of a DJ standing behind a booth. Interactive DJ setups are gaining popularity as they engage and captivate guests in a whole new way. From DJ booths with transparent screens displaying visuals and live footage of the dance floor to touchscreen interfaces that allow guests to request songs or leave messages, these setups create an interactive experience that keeps everyone entertained throughout the night.

Themed Performances:

Themed performances are a fantastic way to add an element of surprise and delight to your wedding reception. Consider incorporating dancers, acrobats, or aerialists who can perform choreographed routines that align with your chosen theme. From glamorous 1920s flapper dances to captivating Cirque du Soleil-style acts, these performances create a truly magical atmosphere that will leave a lasting impression on your guests.

Silent Disco:

Silent discos have become a popular trend, especially for outdoor or late-night receptions. Instead of using traditional speakers, guests are provided with wireless headphones that allow them to choose between multiple channels of music. This unique setup not only allows guests to dance to their preferred music style but also creates an intimate and immersive experience where they can interact and communicate without the need to shout over loud music.

Live Music and DJ Fusion:

Combining the best of both worlds, the fusion of live music and DJ performances is gaining popularity among couples who want a dynamic and versatile entertainment experience. Imagine a live band performing during the cocktail hour and dinner, seamlessly transitioning into a DJ set for the dance party. This fusion provides a diverse range of musical styles and ensures that the dance floor stays packed all night long.

Projection Mapping and Lighting Effects:

Take your wedding reception to the next level with stunning projection mapping and lighting effects. Transform the walls, ceilings, or even the wedding cake into dynamic canvases, showcasing personalized visuals, animations, or themed designs. Combined with synchronized lighting effects, such as uplighting, spotlights, and intelligent moving lights, this trend creates a visually immersive environment that complements the music and enhances the overall ambiance.

Interactive Photo Booths:

Photo booths have become a staple at weddings, but interactive photo booths take the experience to a whole new level. From GIF booths that capture short animations to augmented reality booths that overlay digital effects on real-time photos, these interactive options provide guests with a fun and engaging activity while creating lasting memories. Customizable props and backdrops can further enhance the experience, allowing guests to showcase their creativity and personality.

Surprise Guest Performances:

Surprise guest performances are a surefire way to make your wedding reception unforgettable. Consider surprising your guests with a live performance from a local band, a famous singer, or a talented dance group. This unexpected element of surprise will create a buzz of excitement and leave your guests in awe.
Conclusion:
Wedding reception entertainment is evolving, with couples embracing innovative and immersive experiences for their guests. From interactive DJ setups and themed performances to silent discos and projection mapping, the possibilities are endless. Incorporating these top wedding reception trends into your celebration will ensure that your special day is remembered as a truly extraordinary experience. Embrace the trends that resonate with your style and vision, and let your wedding