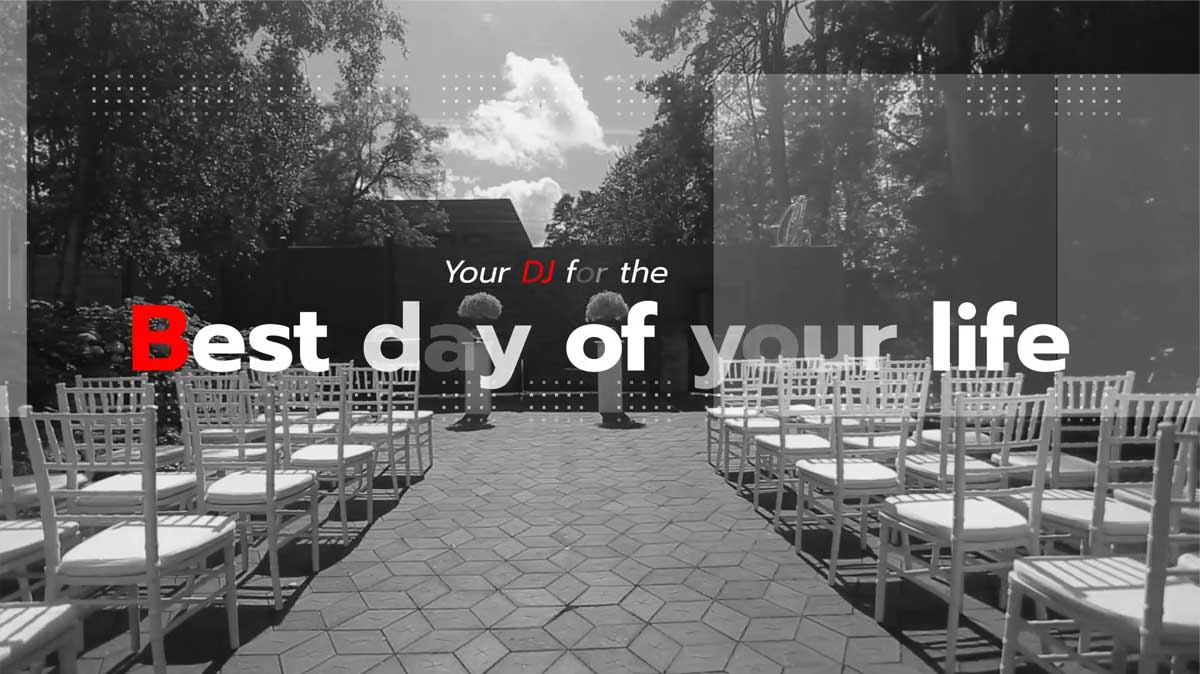 Dos and Don'ts for a Smooth Wedding DJ Experience
Dos and Don'ts for a Smooth Wedding DJ Experience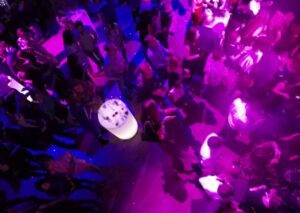 Introduction:
Your wedding DJ plays a pivotal role in setting the tone and creating a memorable atmosphere on your big day. To ensure a smooth and enjoyable experience, effective communication and careful planning are essential. In this blog post, we will provide you with practical dos and don'ts for a seamless wedding DJ experience. By following these guidelines, you can avoid common pitfalls, communicate your vision effectively, and create a memorable celebration that reflects your unique style and preferences.
Do: Start Early and Plan Ahead Start your search for a wedding DJ early in the wedding planning process.
This allows you to explore different options, compare prices, and secure the services of a DJ who aligns with your musical preferences. Planning ahead also gives you ample time to communicate your vision, share your must-play and do-not-play lists, and discuss specific requirements for your wedding reception.
Don't: Leave Music Selection for the Last Minute Choosing the right music is crucial to creating the desired atmosphere at your wedding reception.
Avoid leaving music selection to the last minute. Take the time to curate a playlist that reflects your taste as a couple, includes special songs, and caters to the preferences of your guests. Communicate your playlist and any specific song requests to your DJ well in advance, allowing them time to prepare and ensure they have the necessary tracks.
Do: Schedule a Consultation Schedule a consultation with your wedding DJ to discuss your vision, preferences, and specific details of your reception.
This face-to-face or virtual meeting allows you to establish a personal connection, share your expectations, and gain a better understanding of the DJ's style and capabilities. Use this opportunity to ask questions, clarify any concerns, and ensure that you are both on the same page.
Don't: Micromanage the DJ's Playlist While it's essential to communicate your preferences, it's equally important to trust your wedding DJ's expertise and musical knowledge.
Avoid micromanaging the DJ's playlist or dictating every song selection. Provide them with a general direction, highlight specific songs or genres you love, and give them creative freedom to read the crowd and adjust the playlist accordingly. Remember, professional DJs know how to keep the energy high and create a seamless flow of music throughout the evening.
Do: Communicate Special Announcements and Timing Clearly communicate any special announcements, introductions, or important timing details to your wedding DJ.
This includes the timing of the first dance, cake cutting, toasts, and any surprise performances. Provide a detailed timeline of the evening, including when specific events are scheduled to take place. This ensures that your DJ can seamlessly coordinate with other vendors, such as the venue staff and the photographer, to create a smooth and well-orchestrated experience for you and your guests.
Don't: Neglect Sound System and Equipment Requirements Ensure that you discuss sound system and equipment requirements with your DJ well in advance.
Provide them with the details of your wedding venue, including its size and any specific acoustic considerations. Inform your DJ about any additional equipment needs, such as microphones for speeches or amplification for outdoor areas. This allows them to come prepared with the right gear and ensure optimal sound quality throughout your wedding reception.
Do: Prepare a "Do-Not-Play" List While it's important to share your favorite songs, don't forget to prepare a "do-not-play" list as well.
Communicate any specific songs or genres that you would like to avoid during your reception. This helps your DJ understand your musical preferences and ensures that they steer clear of any songs that may not resonate with you or your guests.
Don't: Underestimate the Power of Requests
Encourage your guests to make song requests during the reception. Provide a dedicated space on your RSVP cards