Professional Wedding and Event DJ!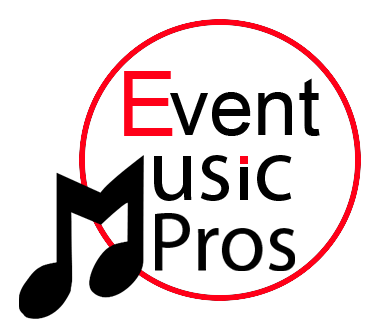 Affordable Wedding and Event DJ you can trust.
Our Professional Wedding and Event DJ will make sure your guests as well as family members enjoy the event or party. We also make the party entertaining at the same time. In pursuit of the same, we make solid preparations in advance. Our DJ's have a dependable backup plan to tackle any emergency situation or any other unseen circumstance.
Music Selection: We have an extensive library of songs of different genres, countries, and eras.
Experience: We can read the crowd, use our skills and adjust the music accordingly.
Equipment: We have all the correct lighting props, backup systems, and audio gear.
Planning: Expert planning is what separates a professional DJ from a rookie DJ.
Professional: Our DJs arrive in style, are presentable, and maintain the entertainment.
Why you should hire a professional DJ
72% of couples said they would have spent more time choosing their Entertainment.  81% of guest said the thing they Remember most about a wedding was the entertainment. Almost 100% of couples said they would have spent more Budget on entertainment.
Source: USA Today, St. Louis Bride & Groom Magazine, Simmons, National Bridal Service, The Knot and Brides Magazine.
DJ for all Occasions
Wedding and Event DJ
Weddings, Birthdays, Graduations, Family Parties and More. Let us keep your guests entertained and dancing. We can play any genre of music, and your guest will love us. Ask us about custom lighting, or any special requests you may have.
All
/
Wedding DJ
/
Event DJ
/
Photo Booth
Wedding DJ for best day of your life
Event Music Pros Wedding DJ will work with you on every detail and have the highest standards of quality. Rest assured, you have hired a professional DJ that your guest will love.
Wedding Ceremony
We can play the music of your choice while your guests arrive, and can provide wireless mics for the ceremony.
Work with us to create a custom timeline for all your wedding needs. We make sure every detail is covered in advance and are well prepared to make your day special.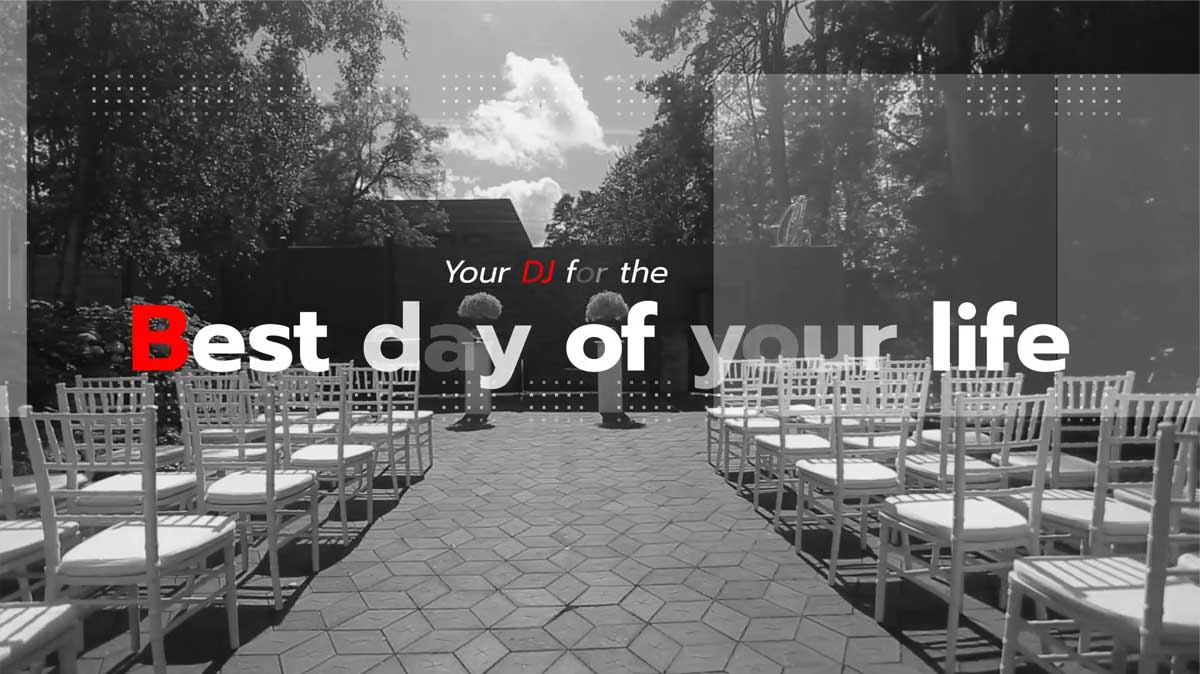 Highly Rated DJ!
Edward J Clark
2022-12-11
Event Music Pros was the life of the party. Highly recommend them for all your DJ needs!!!! Thanks again.
Bill is the most incredible DJ! It has been an absolute joy to work with throughout our entire wedding planning process. He is knowledgeable, resourceful, and flexible and we knew immediately he was the right one for us right after the first call. Throughout the planning process, he provided great guidance and recommendations for the song lists and guide us through what to expect during the ceremony and reception. What's unique about Bill is his flexibility and willingness to help. He was very accommodating to our change of plans and requests. Great music and vibes for the night and all our guests loved him. I have several guests coming to me directly asking for his name and contacts! We would recommend him highly to any couple.
Yanira Pereyra
2022-08-21
We had the pleasure of hiring Bill as our dj for our son's bday party. The music was great, my guest were on the dance floor the entire time. Bill was always professional and responsive. He took the time out to listen to what type of music we wanted and gave recommendations as well which we appreciated. He was on time and a very kind person. Would definitely hire Bill again!
I had Bill DJ a party for my son's 1st birthday, and couldn't be more pleased. He sat down and listened to our needs, then delivered on them. He had people dancing, then led the children in engaging games. Everyone had a great time, and the photo booth was TOTALLY worth it. Simply having the photo booth engaged the older children for hours.
Omg!! DJ Bill, you made my wedding so special. We got you on short notice and you came through like a champion. You made us feel so at ease. You basically ran the whole itenarary. Plus you found me a photographer. U made our day that much more special. We will never forget. Will recommend you every time. Thank you so much for all that you did. Sandy and George Muniz
He is a awesome DJ. He really made my wedding what it was. Everyone was dancing & enjoying the music. Definitely knew what he was doing & kept everyone engaged. We had some tipsy guests who were constantly in his space but he was very professional & made everyone happy. Just dealing with him from booking to on the day was smooth. Been to a lot of wedding & seen a lot of DJ's. He's definitely the best. Thank you again. Appreciate everything you did!
Soraya Augustin
2021-10-19
Event Music Pros 🎶 is very professional from start to finish. Event Music Pros takes the time to make your event special, unique and what you want. Hands down Best DJ of All genres.
We hired Bill for my parents 50th Wedding Anniversary. Bill was attentive, flexible, and organized. He paid attention to detail and made sure to keep the party running smoothly. He showed up early to setup and worked with us in advance to make sure we had any special requests covered. He had to work with a diverse crowd from seniors to grand kids and did a great job pleasing everyone. I would recommend him to anyone looking for a reliable professional DJ.